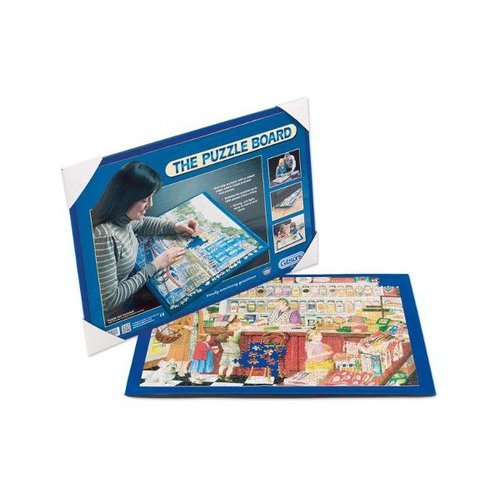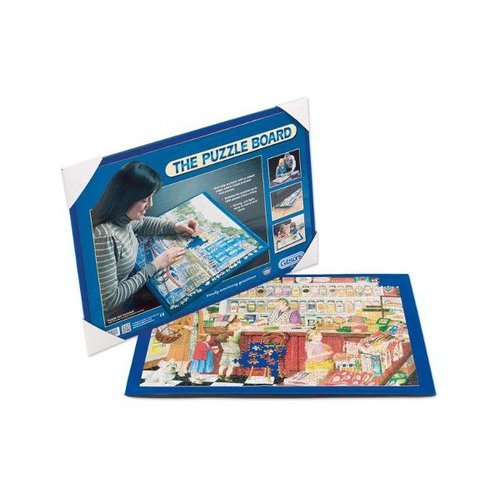 Jigsaw accessories - puzzle board until 1000 pieces - Gibsons
Read more
Ordered before 22:00, delivered tomorrow.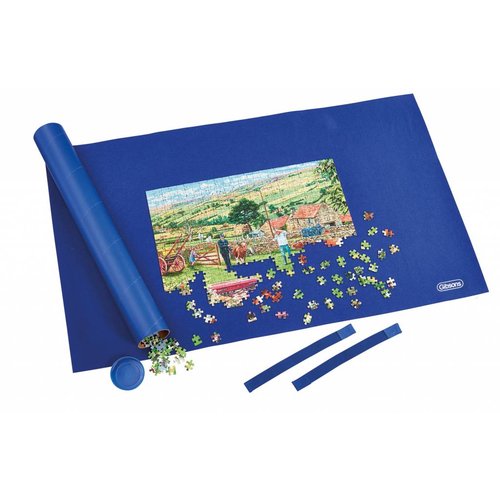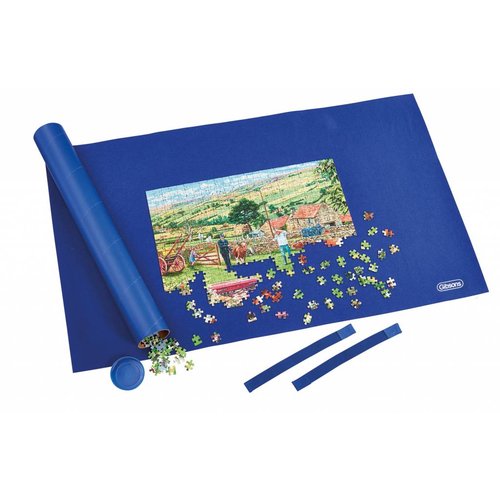 Jigsaw accessories - puzzelrol to 1000 pieces - Gibsons
Read more
Ordered before 22:00, delivered tomorrow.
Accessories
Although the commercial adult jigsaw puzzles since the 1900s there came only at the end of the 80s of the 20th century the first storage systems on the market. Only in 1989 the first puzzelmat was recorded, the Jigroll Falcon. In 1993 the same manufacturer registered the so-called Porta Puzzle.
In particular, the Jigroll has had a major competitor. All have the same technique, namely the provision of a puzzelmat in which the not yet complete puzzle, by rolling up the puzzelmat, can be easily stored away.
The Porta Puzzle, which actually is a kind of attaché case in which the puzzle lying or standing can be stored for years has no real competition known. The Porta Puzzle is still made by Jumbo.
Besides the many types of puzzle conserver storage systems is also available. This is glue with which it is possible to glue the pieces of a jigsaw puzzle made once to each other so that the puzzle can be hung. With some manufacturers (especially Educa), this adhesive is supplied as standard, the glue can be ordered separately from the other manufacturers.