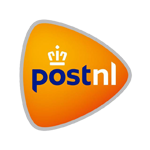 On this information you will find everything you need to know about the delivery with PostNL.
How Checkout
At the checkout you enter the Port Center checkout or PostNL checkout.

The following applies to Dutch customers. Customers from Belgium or Germany choose EU-Pack as delivery option and then click on "Complete order".

The Port Center checkout, the checkout as you are used to, here you will see some steps in all relevant fields that you must complete in order to complete the order. New: the "shipping methods". Here you can choose how, where and when you want to have delivered your order. You have here the choice of home delivery or pick up at a collection point PostNL. If you have chosen your preferred pickup point you can to the next step in the checkout process.
Searching a collection point
Once you have entered your contact details will be on shipping method step checkout process independently determine what are the nearest pick-up points for you. You simply make a choice from one of the four displayed collection points or chooses "Choose another collection point" the desired collection point. At the pickup point is also immediately give an indication of when the package is ready at the chosen pick up point and you can be picked up.
Where is my package?
During the whole process from completing your order to the delivery, we will keep you informed via email and SMS where your package is and when you can expect it. If you've missed a message or the status would check you will receive from us immediately after sending the package a Track & Trace code with which you can check at all times where your package is located.
When will I receive my package?
In general, the Netherlands, if you have completed your order before 16:00 that we will send them the same day. PostNL gives hereby guarantee that 98% of all sent packets the next day offered you. For Belgium and Germany, a delivery period of two days.

Packages will be delivered on Tuesday / Saturday. See here the full delivery schedule.